Skip to Content
All The Possibilities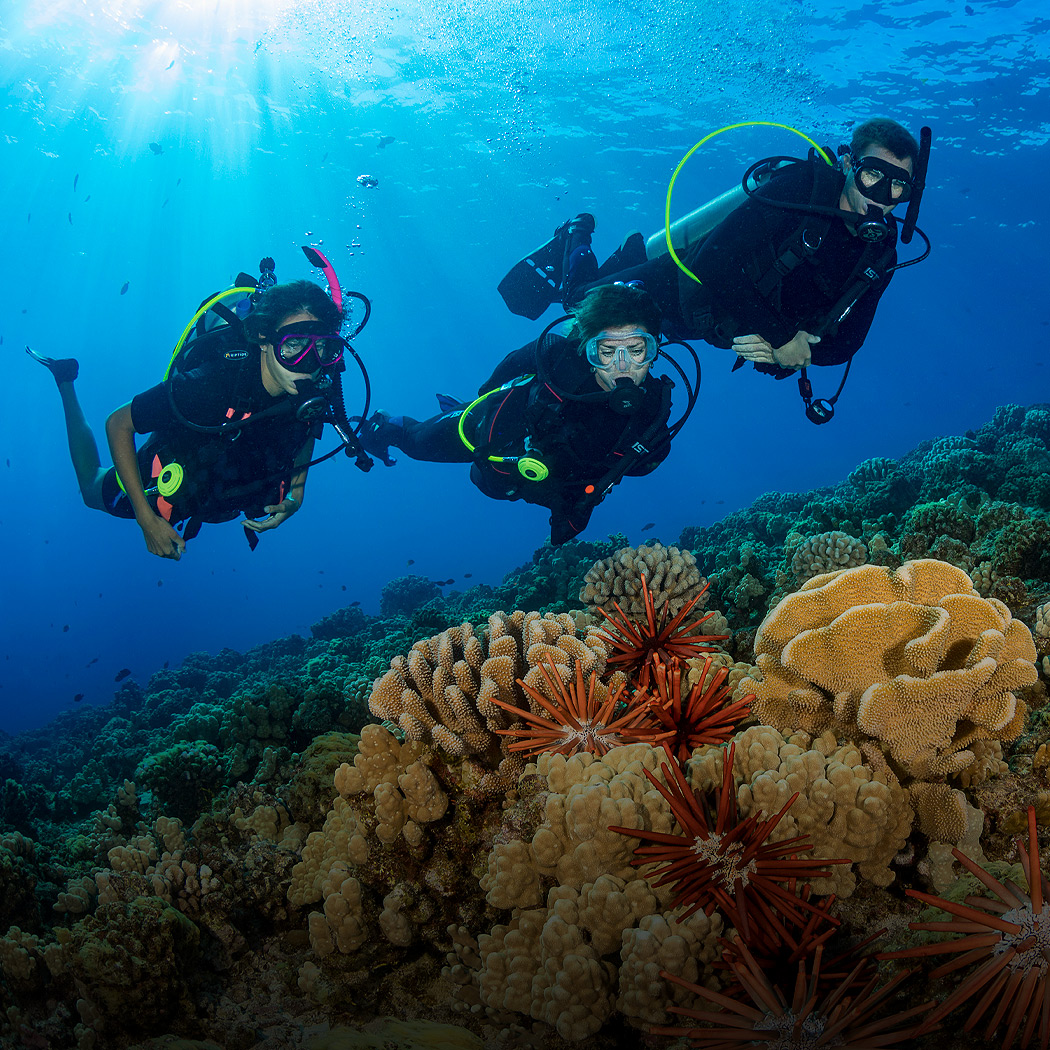 Become Certified
With Us
Why not make it official? Take the plunge towards certification. Whether you're starting with our Discover SCUBA course, or our courses in partnership with Dive Wilea focus on safety and refining your skills. Explore the depths, earn your certification, accomplish that personal milestone, and fuel that lifelong passion for the sea. Don't just dream it, your ocean awaits.
Reserve
Situated amidst the enchanting archipelago of the Hawaiian Islands, Maui emerges as a mesmerizing destination for underwater exploration. This island paradise beckons with immersive snorkeling and diving adventures, unveiling breathtaking marine vistas that will captivate you from the moment you dive beneath its crystal-clear waves.
Fishing Charters
Embark on an exhilarating fishing charter and indulge in the thrill of reeling in prized catches from the abundant waters
Horseback Riding
Discover the enchanting allure of Maui as you journey through secluded mountain trails bordering the sea, guided by nature's gentlest companions.
Great Trip to Molokini
We will be back as soon as we can. Absolutely professional all the way. Great equipment, switched out tanks for us, which was seamless. Our Dive Master was above and beyond.
– okcfarmgirl/TripAdvisor
Great Crew, Great Trip!
As a snorkeler, I felt cared for and supported the same as the divers in our group. So fun to be able to go out with our friends who dive and be included in a spectacular day.
– Leanne NW/TripAdvisor
What an Experience!
After about a 50-minute dive we had a fantastic whale-watching experience and ate some delicious food. Just a very relaxed, professional trip and great people. I highly recommend going out with these folks.
– Ted H/TripAdvisor